SCALE WITH THE SAME FINANCIAL ADVANTAGE AS THE TECH GIANTS
We provide B2B tech businesses with the professional
finance team they need, but can't yet recruit
When you're busy spinning all the plates, you probably don't realise you're trying to do so many specialised finance jobs. Bookkeeper, debt chaser, finance director, treasurer, decision maker.
But you'll definitely be feeling it.
For start-up and scale-up tech businesses, generalist accounting doesn't cut it
Known for rapid development, multiple funding rounds and ever-changing demands on the founders, tech companies simply have too many moving parts for traditional accounting practices to be of real value.
Get an industry expert on board to
look out for your business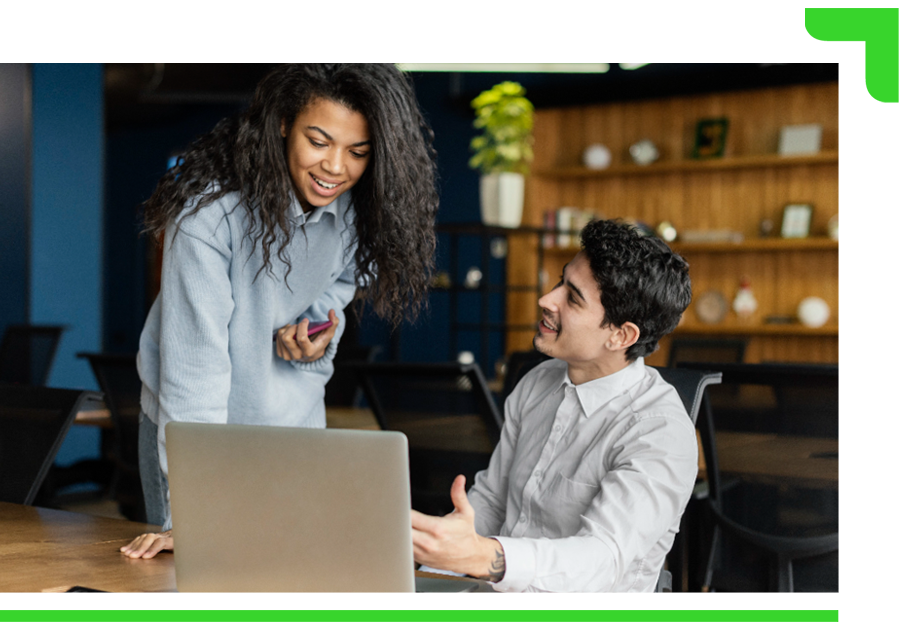 We have a head for tech
and a heart for impact
You have an ambition beyond just making money. Your ideas have the potential to fulfil a greater purpose. We love that.
Thrive is a certified B Corporation, made up of like minded senior finance professionals who believe business for good is good for business. Every interaction our clients have with us contributes to a greater purpose.
Wherever you are in the B2B tech business, give yourself the best chance of succeeding at what you're trying to achieve
We help tech founders from pre-seed phase through to series A funding avoid the stress of hiring by filling the gaps in your finance system with specialised support.
Not sure where the gaps are in your finance function?
Diagnose the blind spots in your business
with our FREE systems scorecard.