Have a burning question?
Here are the most FAQs we get asked, if your question isn't there, fill out the form below.
Tell us how it really is
Sometimes it can be hard to get to the heart of the real burning issues. So get started by answering these five questions in as much detail as possible: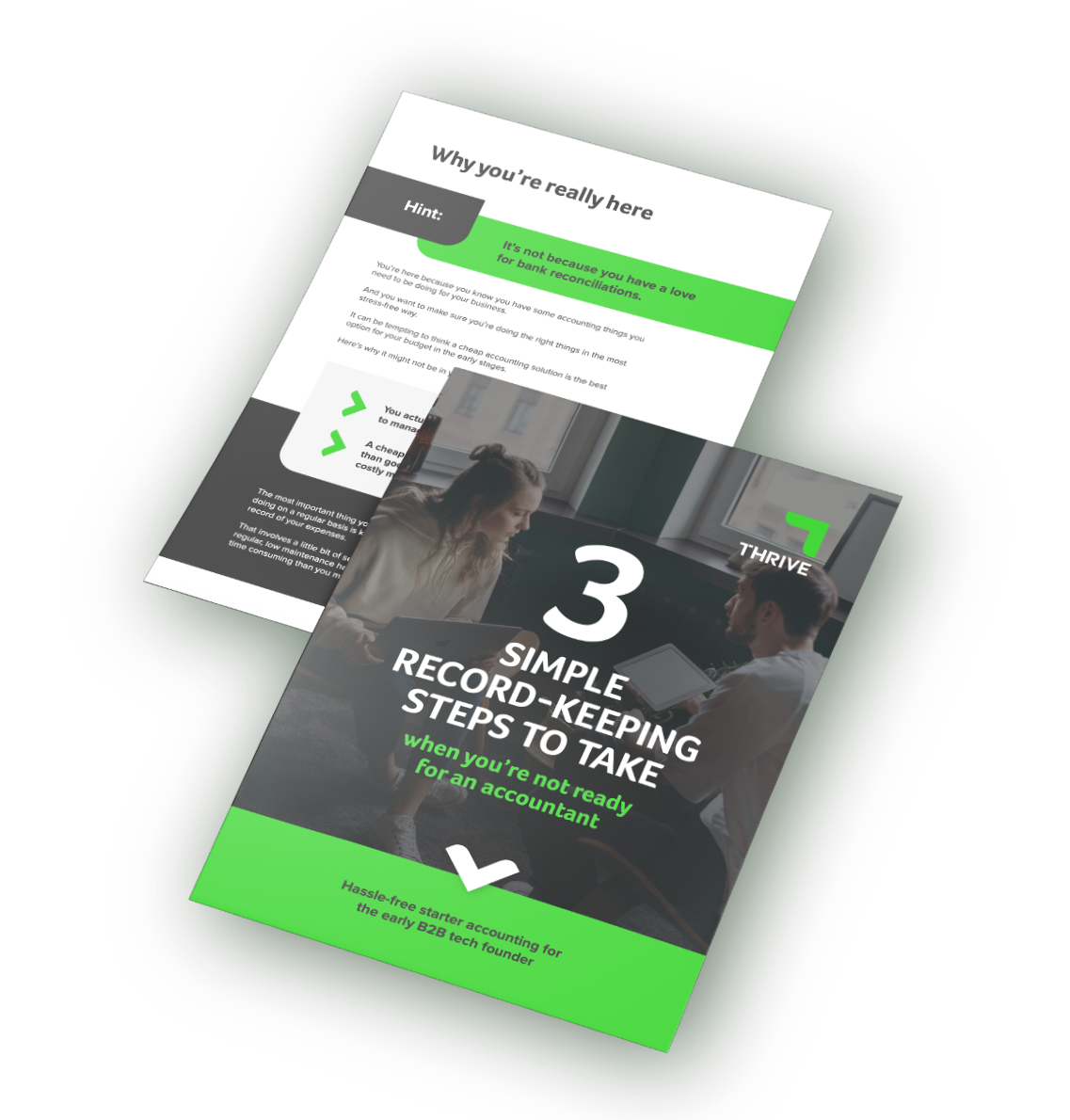 For early B2B tech startups
What if you're not ready
for an accountant?
You know you have some accounting things you NEED to be doing for your startup. And you want to make sure you're doing them in the right way. Good news. There are 3 starter accounting steps you can take yourself that will put you in a good place with your accounting, before you get a specialist on board.
This guide will set you up with the right habits NOW so you're spending less with an accountant LATER.